You are here
fabric presents Sama' Abdulhadi, the latest mix in iconic clubs' compilation series
Palestinian electronic music trailblazer Sama' Abdulhadi announces she will be the latest artist in the fabric presents mix compilation series. Linkfire link can be found HERE.
 
The collaboration with the legendary London venue and label, fabric presents Sama' Abdulhadi deftly weaves intercontinental techno, psytrance and hip hop and will be released on November 24th on double vinyl, CD and digital download. One of techno's key figures and electronic music's most formidable leaders will return to the club the next day on November 25th to launch the mix album. Tickets go on sale HERE on October 5th.
 
As well as being her first curated mix-album, the DJ and producer shares a brand new track, "Well fee" – Sama' Abdulhadi featuring Walaa Sbait, a singer, dancer, actor, activist and "a dear old friend" to her. He is the MC of the ministry of Dub-key and of 47 Soul.. "And most importantly he's a great inspiration and a distributor of hope for us all."
 
She says of her collaborator, fabric: "It was my first real European club! When I lived in London in my early years of being into electronic music, I went for every d&b night; every techno night; and who can forget those crazy Sundays? It was such an honour to finally play there."
 
In the five years since her legendary Boiler Room set—which has clocked over 12 million views—catapulted her into the upper ranks of global electronic music, Abdulhadi has graced the world's biggest stages and festivals. 
 
For some time she has been an established tastemaker in the Swana region through initiatives like founding Union Collective for creatives in her hometown of Ramallah in Palestine. But as her career unfolds, Abdulhadi has built a far-reaching global network from the ground up through collaboration and touring, but also through mentoring initiatives, like her work with Point Blank Music School and as a future tutor in Pete Tong's Music Academy.
 
Her diversity of taste is proudly reflected in the eclectic choice of tracks on her new compilation, featuring artists from across the globe who each mean different things to her, whether they're new artists getting a leg-up or established acts that she considers influences.
 
In Yazan Saleh we have one of Abdulhadi's protégés whom she taught at the Arab Digital Expression Summer Camp; "he grew up to be a masterpiece," she says. "My ultimate pride and joy is this kid. Can't explain how proud I am and how much he inspires me."
 
Further up in the mix is German techno producer Carbon who blew Abdulhadi away with his Hamburg sound on one of her first trips to Europe. Brazil's Lutgens also gets a feature and speaks to the natural selection of how she put the mix together. He's one artist that she has never met but includes his track ASMR because it channels her love of hip hop. She says of it "if Eminem was a synthesizer, that's what he'd sound like."
 
Abdulhadi says of the mix-album: "When I started to compile this release I just started to think initially about all the cool artists that I like but, as there were so many to choose from, I focused on the ones that really speak to me and get me out of bed any day, any time. I think every track I have finally selected here is like a poem; a scream; or even a slap in the face!"
 
"When I looked back at who I eventually chose, I was shocked to learn that they are mostly people like me. I really never look at the origins of where an artist is from when selecting what I play. I didn't know I was adding the Latin youngsters to it, for example. And when I discovered where they were from, it just made sense. They have so much to say, and they are yelling through a synth, like I am when I perform."
fabric presents Sama' Abdulhadi
Release Formats: CD, Digital & Double Vinyl
Fresh and exclusive tracks signed to fabric Records*
 
1. Khainz - The Drift [Spectrum]
2. Vazik - Clouds And Stars [Techgnosis]
3. Pan-Pot - Confronted [mobilee]
4. XZYKO - Kangoa [We Are Connected Music]
5. Lampé - Where To Start [Subios Records]
6. Karim Alkhayat & NÚRIA - Legend [Legend]
7. Carbon & Peter Groskreutz - Discharge [fabric Records]*
8. Sama' Abdulhadi ft. Walaa Sbeit - Well Fee [fabric Records]*
9. Flug - Phase One [Suara]
10. Kos:mo - Flashback [Respekt]
11. Lutgens - ASMR [fabric Records]*
12. Coyu - Snow In Ipanema [Suara]
13. Mython - Sexual Deviant [Suara]
14. Bruce Zalcer - The Wizard [Kneaded Pains]
15. TimiR & Unlighted - System [fabric Records]*
16. Psycrain & C.A.T - Goosebombs [Bassclef Records]
17. hngT - Artificial Awareness [Volta]
18. Michael Klein - Contact [RX Recordings]
19. YA Z AN - NADA-R [Open Music Lab]
20. Sylvie Miles - Man In The Woods [Space Kraft Recordings]
21. Dyzen - Tesseract [Afterlife]
22. Acid Arab - Laba Staifia (Ammar 808 Remix) [Crammed Discs]
 
Vinyl Tracklist:
A1 Acid Arab - Laba Staifia (Ammar 808 Remix)  [Crammed Discs]      
A2 XZYKO - Kangoa [We Are Connected Music] 
B1 Sama' Abdulhadi ft. Walaa Sbait - Well Fee [fabric Records] 
B2 Carbon & Peter Groskreutz - Discharge [fabric Records]          
C1 Michael Klein - Contact [RX Recordings]        
C2 Sylvie Miles - Man In The Woods [Space Kraft Recordings]    
D1 Lutgens - ASMR [fabric Records]       
D2 Psycrain & C.A.T - Goosebombs [Bassclef Records]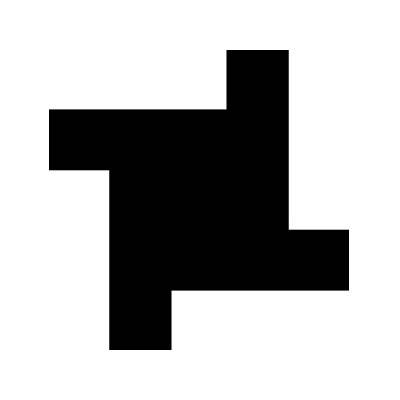 Editors Notes:
 
Although Sama' Abdulhadi is the first Palestinian DJ to gain international recognition, her career really began when she hit Beirut's burgeoning club scene. Beirut was her training and testing ground, but she was on home turf in Ramallah when she played the 2018 Boiler Room debut that would make her a household name for international techno heads. Her set clocked over 12 million views, an achievement shared by very few DJs, all the more impressive for a Palestinian who was virtually unknown at the time.
 
Now Abdulhadi leverages her status to support the growing number of Palestinian artists in a number of ways: through her hub, Union—a venue in Ramallah that serves as an incubator for DJs, producers and creatives to meet, collaborate and hone their craft. This year she has launched fundraising project Bring Back Beirut for liquidity crisis-afflicted Lebanon and funds for the Khalil Sakakini Cultural Center, Palestine's leading arts and culture non-profit organisation.
 
Abdulhadi stands as one of the world's most exciting DJs (and fearless cultural activists). This year alone she played Coachella, Glastonbury, Fusion, Circoloco, Lost Village, Primavera and Belfast's AVA festival, Brazil's Warung and Serbia's Exit Festival legendary Dance Arena. She is also part of mentoring initiatives with Point Blank Music School and more recently as a tutor in Pete Tong's Music Academy. Spring of 2023 saw her launch Resilience, a global platform established for artists and creatives to share their stories and art that depict experiences of marginalisation, displacement and oppression.